Top Rated Dentist in Scottsdale, Arizona
Divine Dental
Brennon Albrecht
2023-05-19
Best dental team in Arizona. Dr. Sayegh treats you with so much respect and you can tell she actually cares. Not to mention the perfect work she does while somehow making it PAINLESS. The front office, assistants, and hygienists are also all amazing at their jobs. They make you feel welcome, understood, and taken care of. This team truly is the best in Arizona and they really bring the "Care" back into healthcare. Try them out and I promise you will not regret it!
Great place, great staff, great location. Very impressed with Dr Sayegh's work. The hygienist, Kim is fantastic and the rest of the staff very friendly and accommodating. Highly recommend
Cathy Steevens
2023-05-06
So satisfied as patient. Karen is awesome!
Jonathan Apostoles
2023-05-02
This is the spot you're looking for -- modern facility, very nice staff, excellent results -- I'm (seriously) looking forward to my next cleaning!
I highly recommend Dr. Sayegh and her lovely assistant Eli with your smile. They made me so happy with a new and gorgeous smile. The team works together and take very good care of the patient. I had a very good experience creating a smile I am proud of and ready to show the world. Kim (hygienist) is very gentle and caring. She gives great advise. Karen at the front desk is so helpful and patient. This team is honest and they have incredible pricing. Doctor worked with my budget to create the smile I have always wanted.
I am very happy with the results obtained from Dr Sayegh. She exceeded expectations.
I can't recommend Divine Dental enough because the staff is incredible. Kim, the dental hygienist, makes you actually look forward to going to the dentist! And, Dr. Sayegh is extremely knowledgeable and has been instrumental in improving my oral health. If you're looking for a dentist, this is the place to go.
Staff were super friendly. The dentist was thorough and professional.
If I could give more stars I would. I can't recommend the Divine Dental team enough with Dr. Sayegh and Kim my hygienist being beyond fantastic. The entire team at Divine Dental are incredibly talented, patient focused and very considerate of your personal needs. As someone who has moved from the UK to Arizona and is new to the medical system and needed quite a lot of work done the professionalism to answer all of my questions and the quality of service (my crowns look amazing and my teeth and gums haven't been this healthy in years) was hugely appreciated and removed a lot of anxiety. I'm recommending this dental practice to anyone and everyone as this is the best dental experience I've ever had. Thank you so much for taking such good care of me!
Dr Luma is a wonderful dentist. My teeth haven't looked this good in years. Dr. Luma is professional, knowledgeable, and her staff are as well. She replaced two broken crowns and they look better and more natural than what I had before. Thank you, Dr Luma, for restoring my smile and my faith in dentists. I will be sending my family and friends to your practice.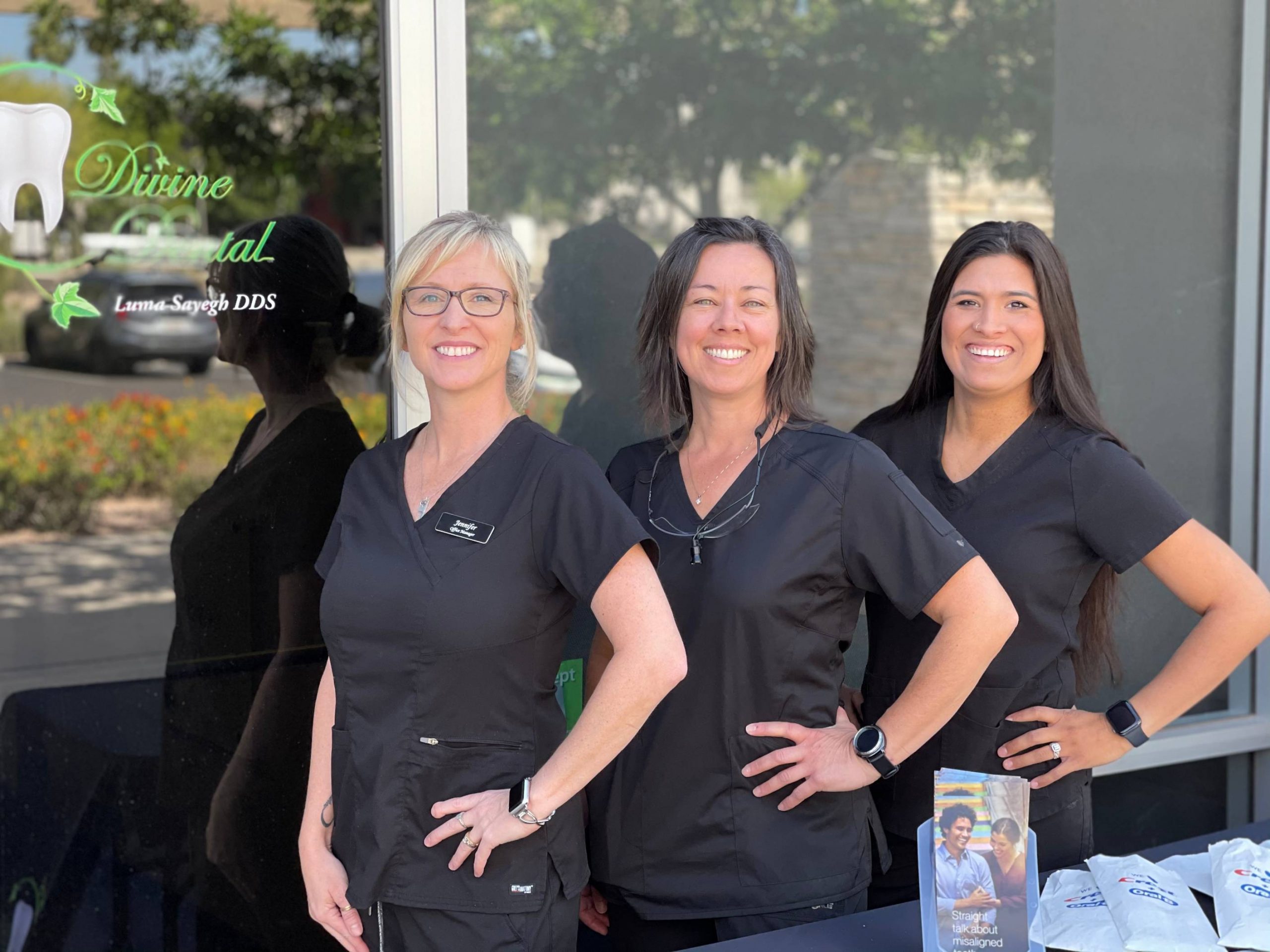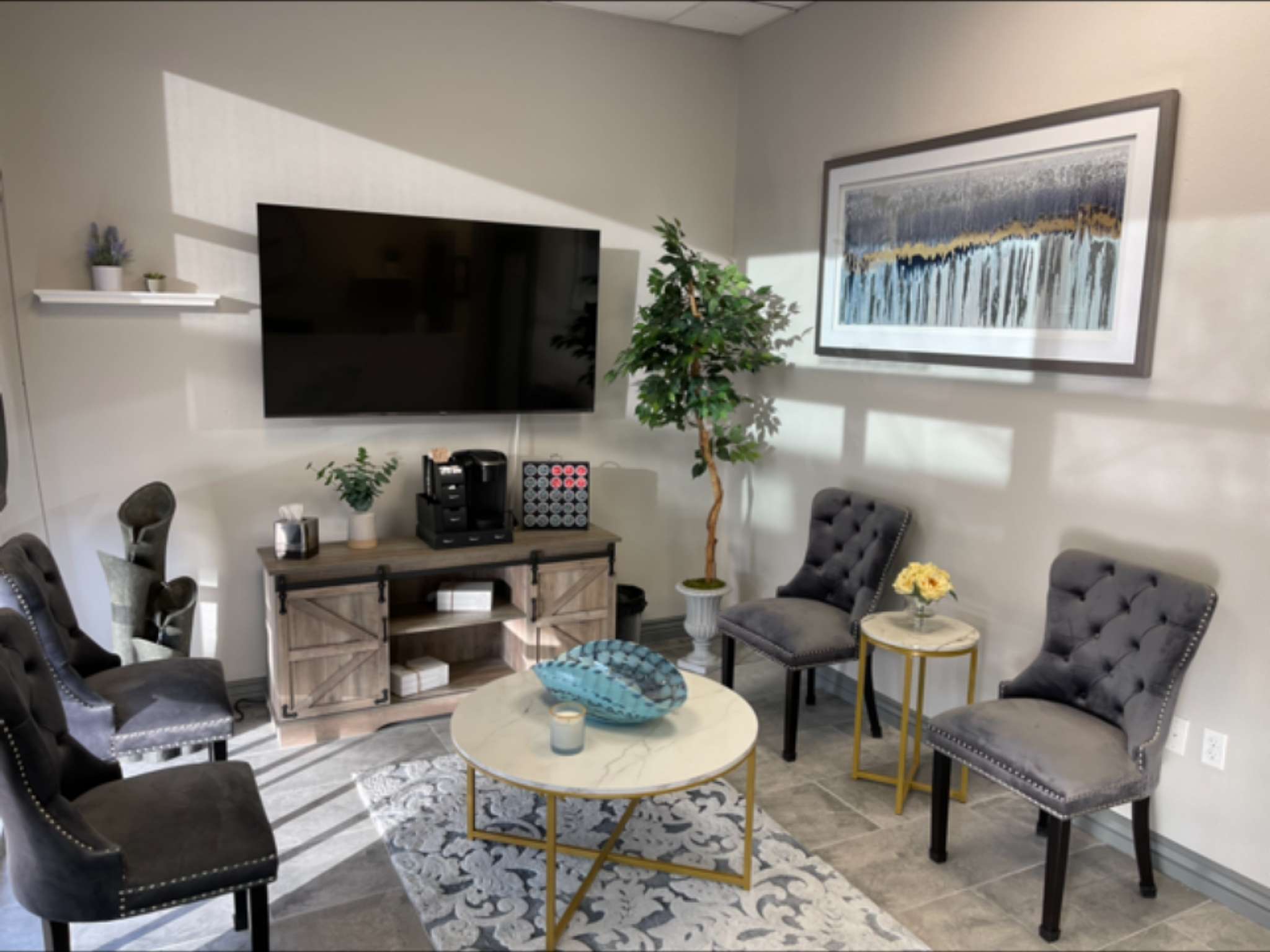 Scottsdale Dentistry For The Entire Family
As a family Scottsdale Dentist, we understand that our patients are a part of our community, and we are proud to provide personalized and professional dental care to meet all your needs.
As your trusted Top Rated Dentist in Scottsdale, we at Divine Dental strive to not only treat your dental condition but also help enhance your health, appearance, and wellness for a lifetime.
We understand that the dental chair can bring a lot of anxiety to some patients and we are here to help.
Whether it's a preventive, restorative, cosmetic, pediatric, or an emergency dental procedure, we will ensure that your experience remains pain-free and as comfortable as it can be.
We want you to know our team is friendly and compassionate.
Your healthy smile starts here!
Call Now: (480) 534-7144
Divine Dental in Scottsdale
Are you looking for caring, patient-focused dentistry in Scottsdale?
Seems like most people who require multiple types of dental-related treatments have to make appointments with several dental offices.
Not only is this time-consuming, but it can be intimidating and confusing. After all, each office has its own system, its own staff members and its own reputation.
Top Rated Dentist in Scottsdale
Here, you can get all the dental care you need for you and your family. 
Our highly
trained 
dental team specializes in most all areas of dental care, from general dentistry and orthodontic care, to cosmetic and surgical procedures.
Call Now: (480) 534-7144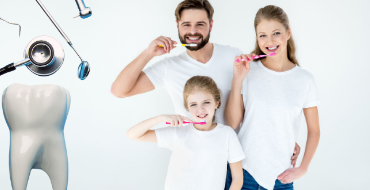 Dental Care for The Whole Family
We understand that our patients are a part of our community, and we are proud to provide personalized and professional dental care every day.
As your trusted dental provider, we strive to not only treat your condition but also help enhance your health, appearance, and wellness for a lifetime.
Office Location
Divine Dental
17025 N. Scottsdale Road Suite 125, Scottsdale, AZ 85255
Working Hours
Monday -Thursday: 9 AM to 4 PM.
Friday – 9 AM to 3 PM.